Understanding Design in this New Digitalized World
Just a quick disclaimer, you will read a lot of variations of the word "digital" in this post along with personal experience.
Modern era of the digitalized world goes viral right about now. Real life marketing and advertising have stepped on a whole new level: the level of everything digital. And design, my dears, has not fallen behind one bit! Moreover, it is now one of the most popular, creative and fast growing aspects of the digital epoch. And to be honest, all the while I was writing this post, I came to the conclusion that I knew very little about this industry.
Jumping right onto the main topic, our first step is going to be figuring out the what, how and the why of design's digitalization.
For centuries, design has been literally handmade. The earlier types of illustrations and logotypes were hand-painted on the objects, and it was clearly their special feature. Take Chupa Chups logo for example, which was painted by Salvador Dali in 1969.
Source: Phaidon
But since computers came up along the way, internet and different softwares appeared, the digitalization began right then and there. But one of the most important influencers of this occurrence has undoubtedly been the spread and growth of digital marketing. With all these changes, the common design we knew about changed into something more. It turned into a tool to affect consumers, communicate a message to them and impact their decision-making.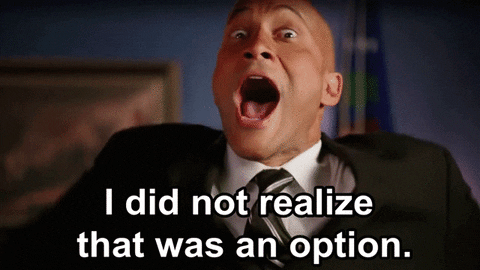 As mentioned above, it's probably safe to say I never thought of this as something more than just an "eye-candy" type of illustrations on the web. Apparently, I couldn't be more wrong. Being an eye pleaser is the first purpose for the design to influence the customer. Web design, graphic design, all of them serve the purpose to transmit the message of the business to buy their service or product. So it's not only the creativity and talent to create the design. The need of deep thought into the design itself is equally important.
Design trends change very rapidly. And in order for your design to be in-style, I suggest you do follow those trends. Suppose you're looking at a website of a company, which is only black written on the white. More often than not you will not want to proceed on reading what is actually written there. It will simply not be eye appealing to you. Or maybe there are no slide-animations on the site at all. Maybe it's the opposite: too complicated of a design for a page and you wish it was just a plain one page for the entire thing. These are issues that were always present and current web design with its modern trends is ready to undertake those. Minimalistic approaches that are so beautifully transformed from being plain into being luxurious-looking. Not overwhelming amount of slide effects while going from one section to the other. Simple one page websites that contain all the necessary information with jumplinks without overcomplicating the info-spread on the site.

Source
Have you ever been frustrated why the website isn't opening well on your smartphone or tablet? Well that is the case for web designers to handle too. Creating a responsive design is one of the first hurdles to jump for a user appealing website. To sum up its importance, these are just some of the few solutions that affect the digitalization of design and its marketing.
A brand is not attractive if its logo isn't as appealing as the product they are providing. Here, ladies and gentlemen, open the floor for the graphic design. Remember the hand-painted logos I talked about above? They are now replaced with printed versions of graphically designed logos. The softwares that are specifically made for these kind of tasks give endless opportunity and room for creativity to the designers. No brand goes without making sure their logo is the bomb.com. Starbucks is just a coffee place, like ten thousands of others, without its logo. Packaging of any product is 50% of its buyability. People tend to love buying products that have "cute" packaging. Billboards are twice as likely to be effective if their design is irresistibly good. What about editorial design? Magazines spend hundreds of dollars on making sure their design is appealing to be worth the buyer's money. Online advertising is half based on the quality of its graphic design, rather than only the product they are promoting. Fliers, booklets, catalogues, posters and banners, book packagings, CD covers, you cannot simply count how many aspects graphic design hits.
In the whirlwind of digitalization, design has reached the peak of its importance. Currently being one of the highest paid, demanded and fast growing fields, design has its fair (way too fair) share of a brand's and its marketing success.
Get in Touch
Email, call, shout, throw a rock at our window –
get in touch however you want to!
We will listen to you!